Metamask is the most popular Ethereum wallet. It's your getaway to use Ethereum-based applications. It's a place where you can buy ETH with traditional payment methods, and view, buy, sell, or swap all of your Etherem standard tokens. It works well as a browser extension or as a mobile app. We'll show you how to download, install, and use Metamask so you can connect it to the XEN dapp, claim your rank, and earn XEN.
Head to the official MetaMask website and choose the version that is compatible with your browser. There are versions for Chrome, Firefox, Brave, and Edge. If you are using another browser, you must first download one of these four browsers before downloading MetaMask.MetaMask is available for both iOS and Android, if you want to put it on your phone or tablet.
Depending on your browser, you will be sent to a website with Chrome or Brave extensions or to the Microsoft or Firefox Add-ons store.
The mobile version of MetaMask has the ability to buy ETH with traditional payment methods like a bank transfer or Visa and Mastercard. The desktop version doesn't have this option.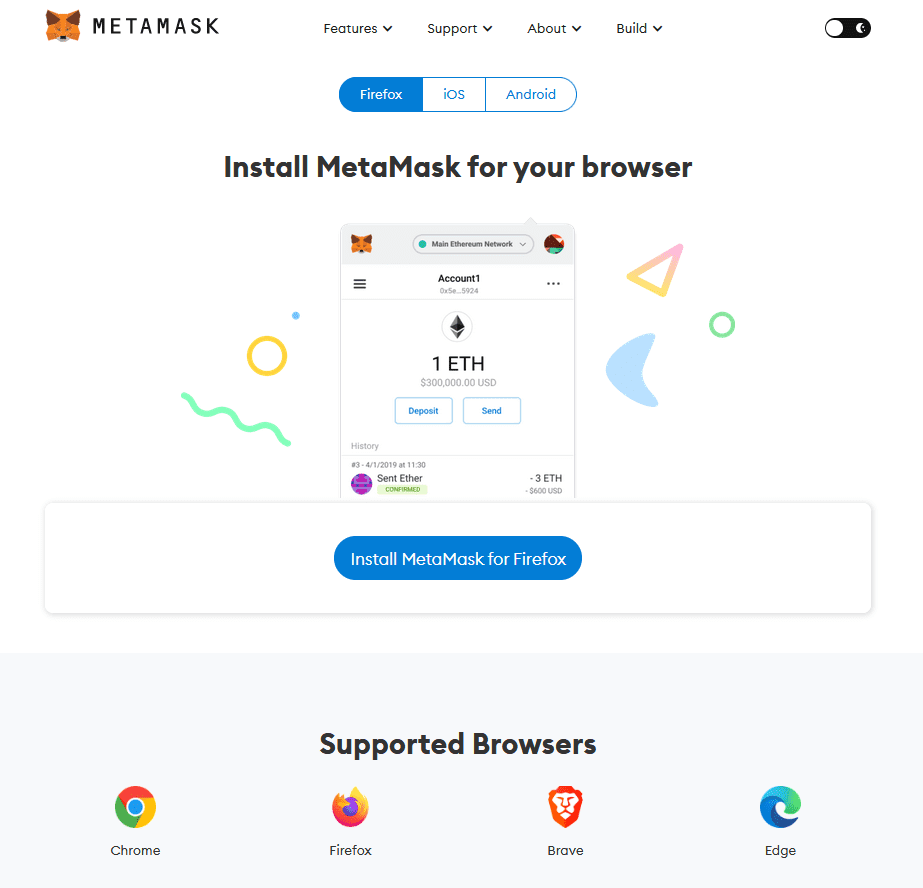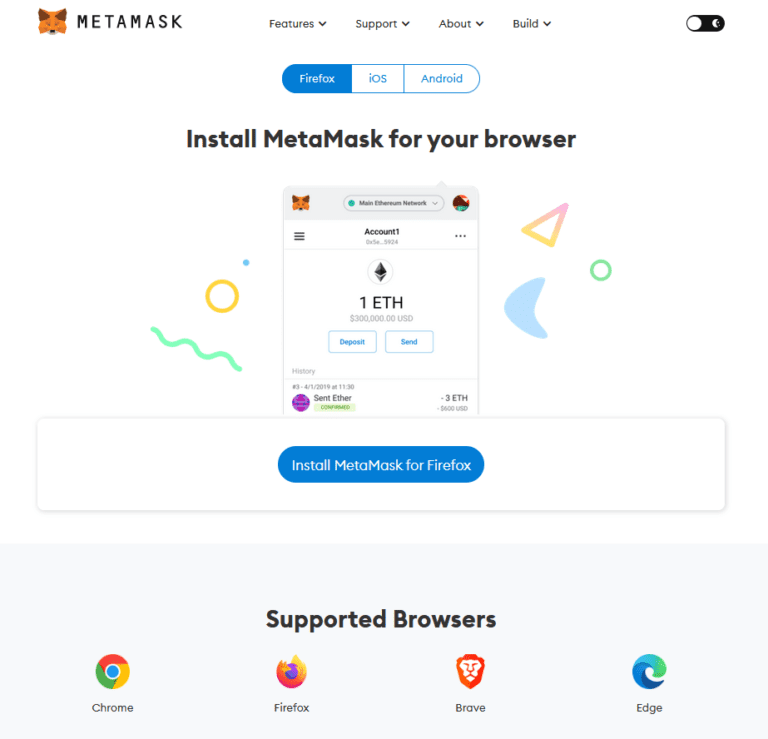 Once installed, you will be guided through the process of wallet creation. When you arrive at the following screen, choose the option to create a new wallet and secret recovery phrase, assuming that you're a new user.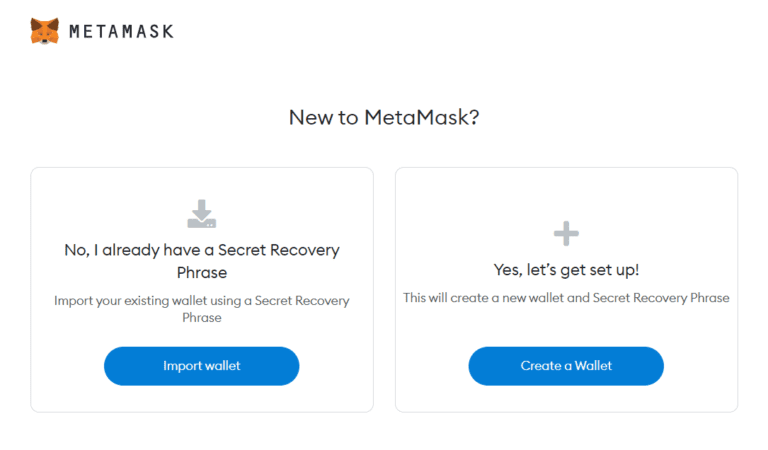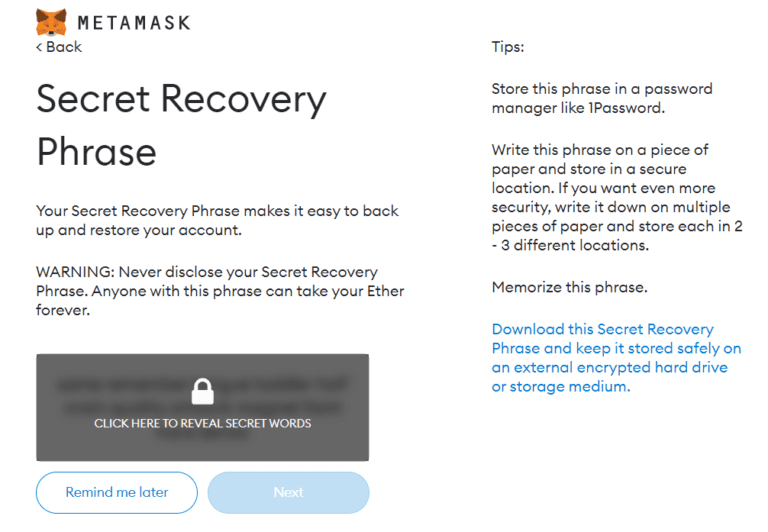 Then create a strong password. You will be shown a short introductory video, which is good to see as it tells you about the importance of the private key or the master key, as they call it. It can also be called a recovery key or a seed phrase, but it's always one and the same thing – the only access to your funds. This key is a set of 12 words. You need to write them down and store them in a safe place, as these words will be needed in case you lose access to your wallet. This private 12-word seed phrase is the only way to recover your funds, and whoever gets access to it can steal your tokens, so store it safely. The best way to use Metamask is with a hardware wallet like Ledger. Never share your seed phrase with anyone, and never insert it in any web application. If someone wants you to insert it somewhere, you need to be very suspicious and not share it at all. The only place you can insert it is if you want to view your funds in another wallet.
Once you have written your recovery phase and gone forward, you will find yourself in the main interface of the Metamask wallet. From here, you can buy, sell, and swap tokens.
From your mobile version you'll be able to buy ETH for the gas fees with a wire transfer or a credit/debit card. This is the easiest way to start with XEN Crypto.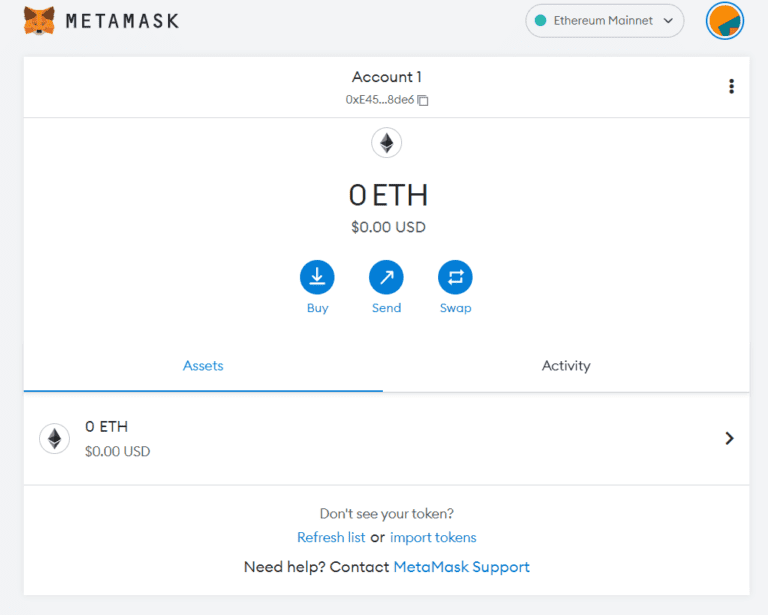 How to add an account to metaMask
You can also create additional Ethereum accounts by pressing the colored circle in the upper right corner. Press "Create Account" and insert the name of your new account. You'll get a new address to separate your funds if you wish to do that. It's good practice to have more accounts for different purposes to maintain better privacy and reduce security risk. You can have one account for claiming different airdrops, another for minting XEN, etc. This is useful if you want to mint XEN with more than one Ethereum account.
If you press on three vertical dots in the right upper corner, you will be able to export the private key for that particular account.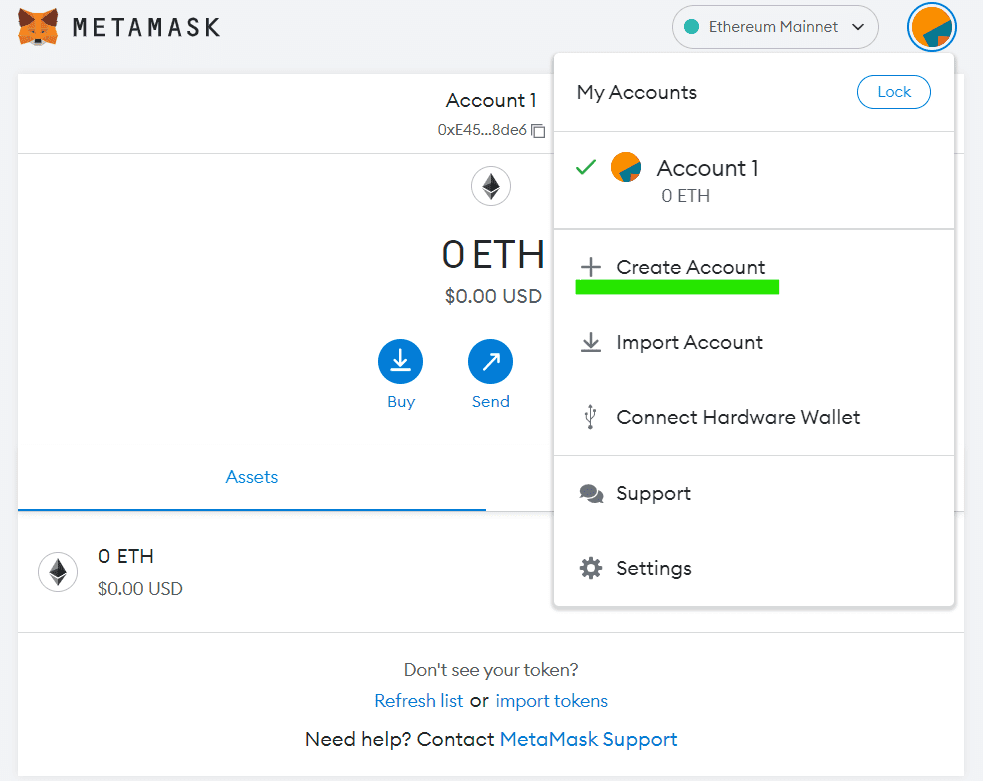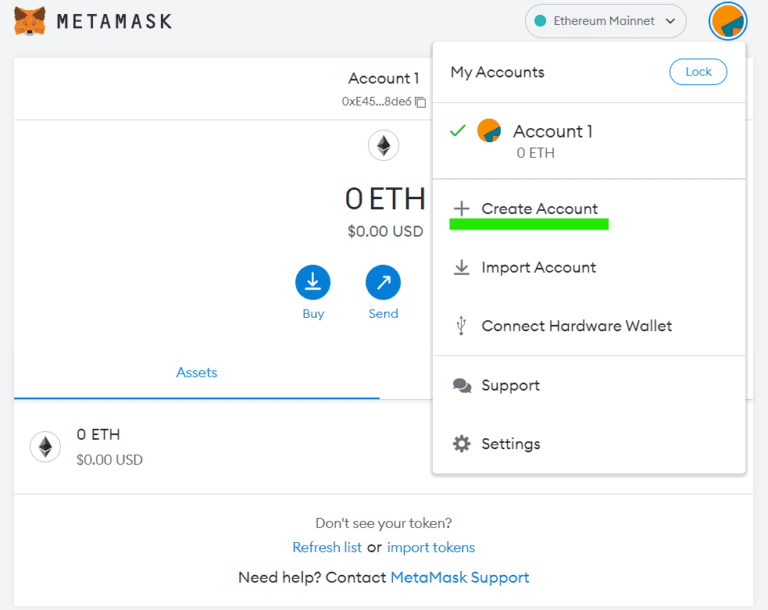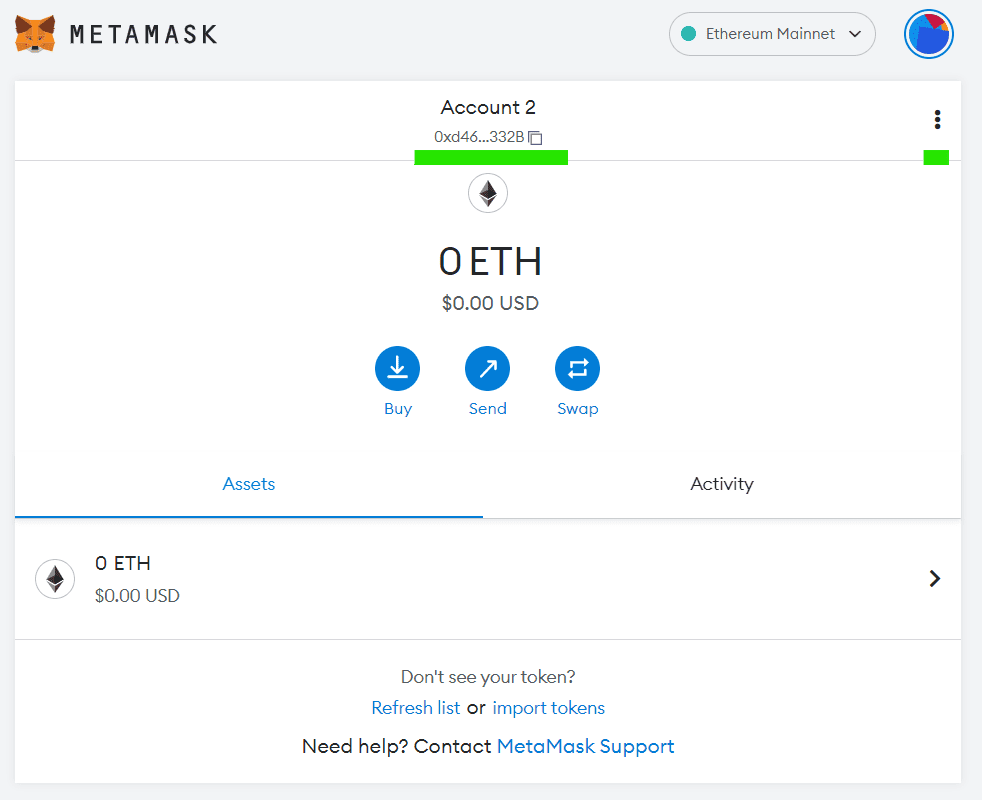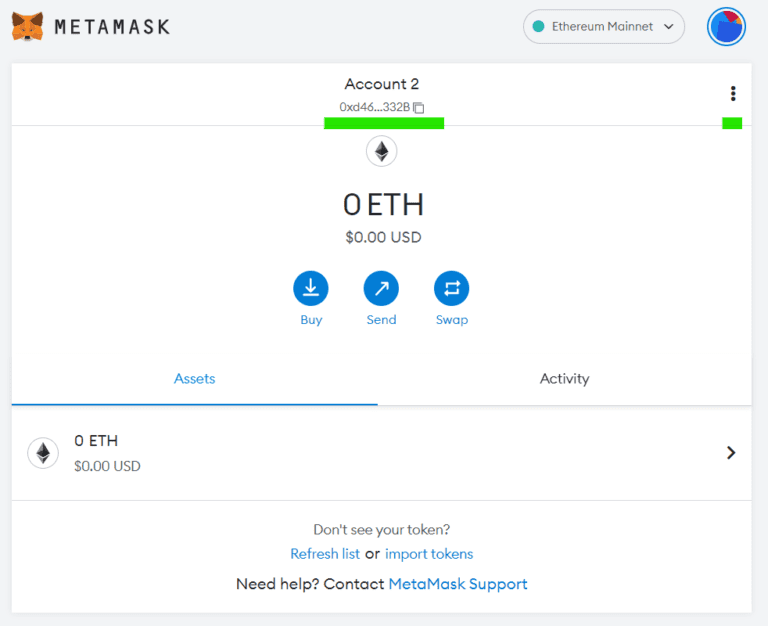 Sometimes you will need to import a token into MetaMask if it was launched not so long ago. You might not see it on the list of supported tokens yet, so you'll have to add it by hand to see your token balance.
Press "import tokens" and then search for the token from the list or import custom token data. You'll need to provide a token contract address, a token symbol, and a token decimal. You can get this data from Etherscan or from the smart contract developers.
This is a smart contract launched on Ethereum, and every chain has its own token contract address so check it on
xen.network
. When you insert this address, the fields will autocomplete for you. The name of the token is XEN and the number of decimals is 18.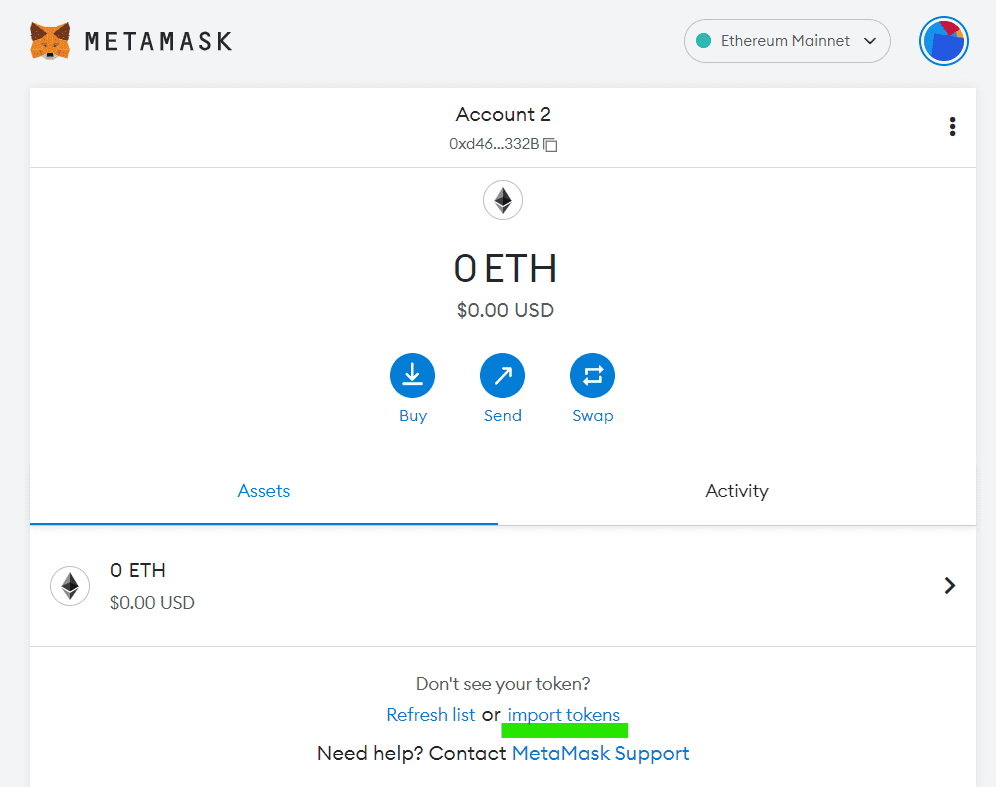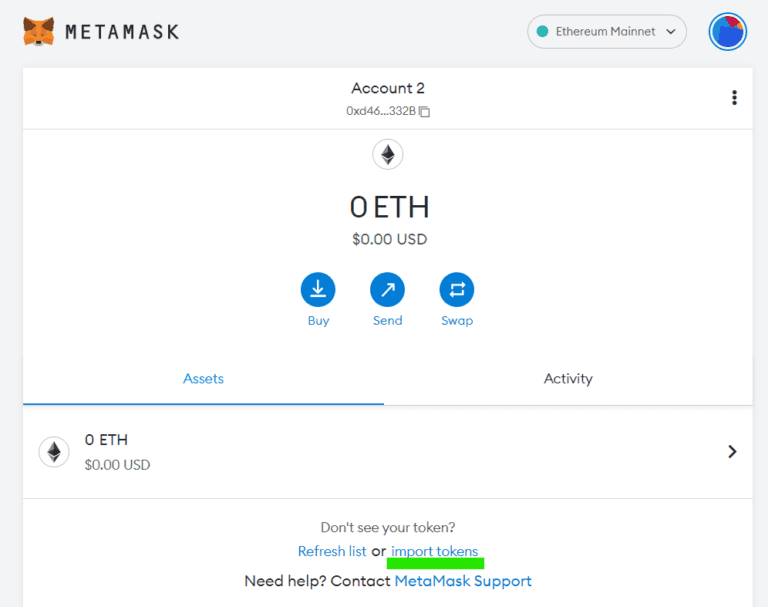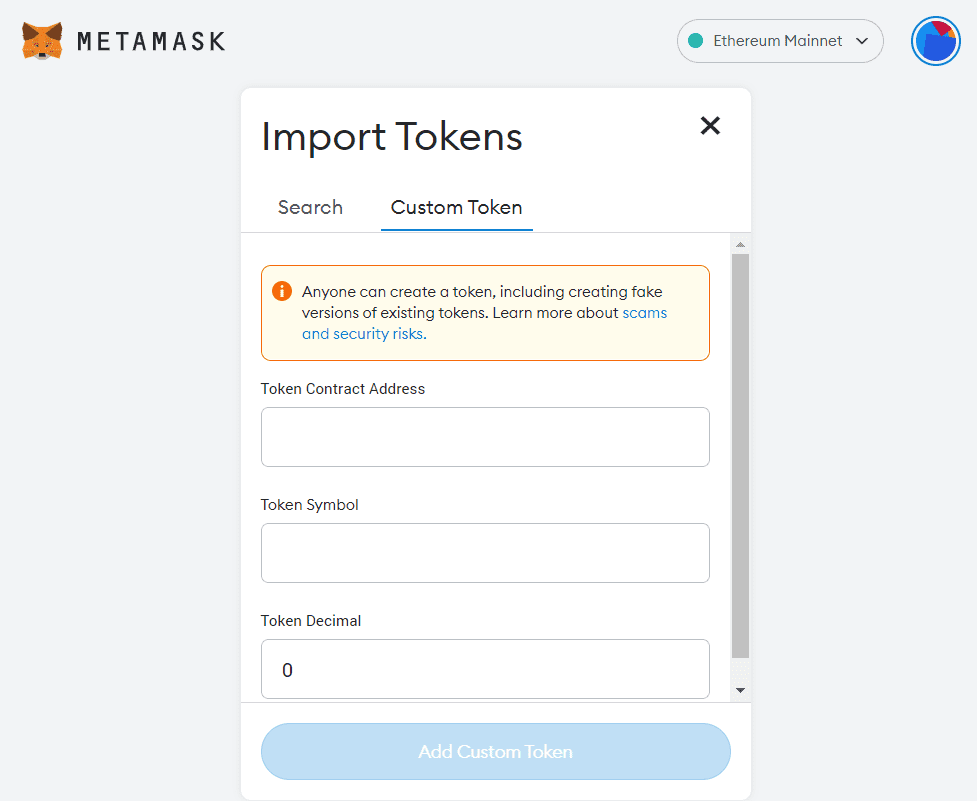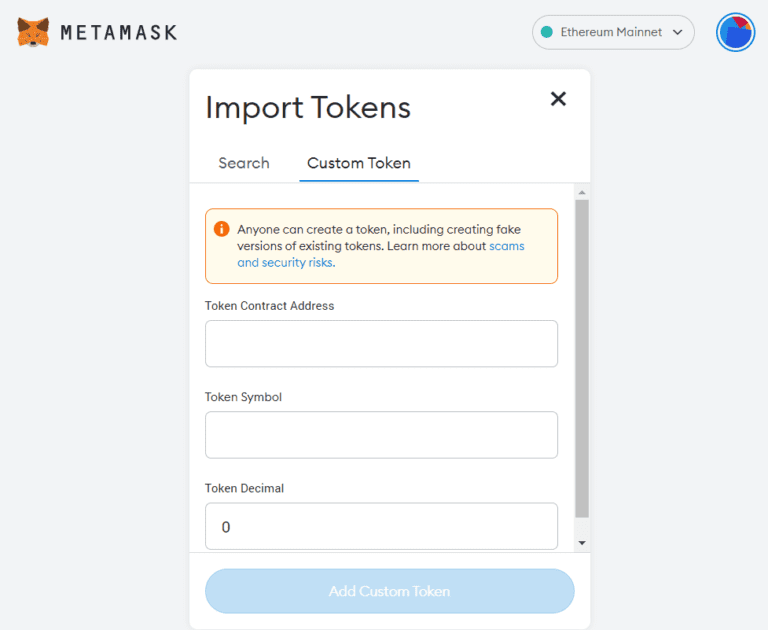 The Ethereum ecosystem is composed of testnets and sidechains. You can add them to MetaMask and move your tokens there. Sometimes you want to use a new dapp on a testnet, and it's possible to add it and play with fake testnet tokens.
To add a new network, you need to press "Ethereum Mainnet" in the upper right corner and then "+ Add New Network". You can add all the network data that will be provided to you by the network developers.
If you wish to add a testnet network, then you need to choose "Networks" from the left menu and choose the name of the testnet you wish to play with. XEN has launched on three testnets so far. It's on Goerli, PulseChain, and BSC testnets. Read how to test XEN.
When you test something, it's always better to create another MetaMask instance in another browser, for example. A minimum precaution to take, would be to create an additional address just to decouple your real tokens on a mainnet from the testnet tokens on a testnet network.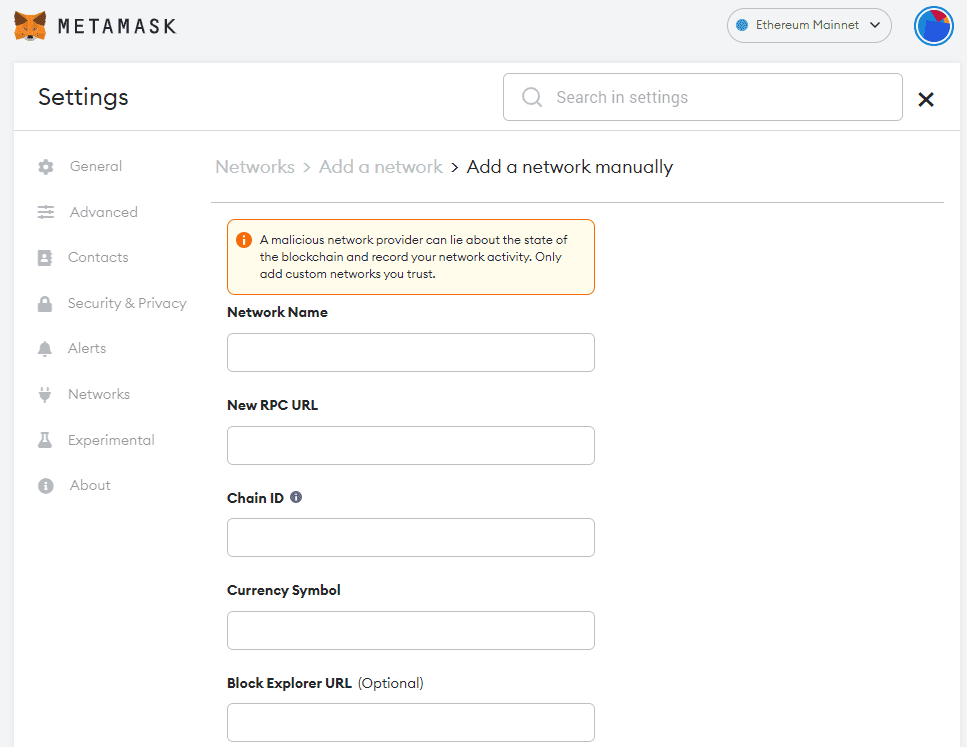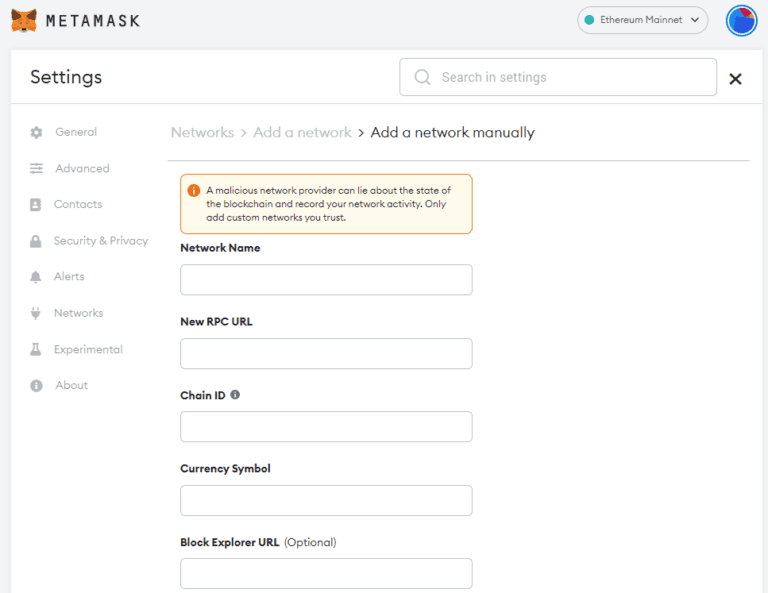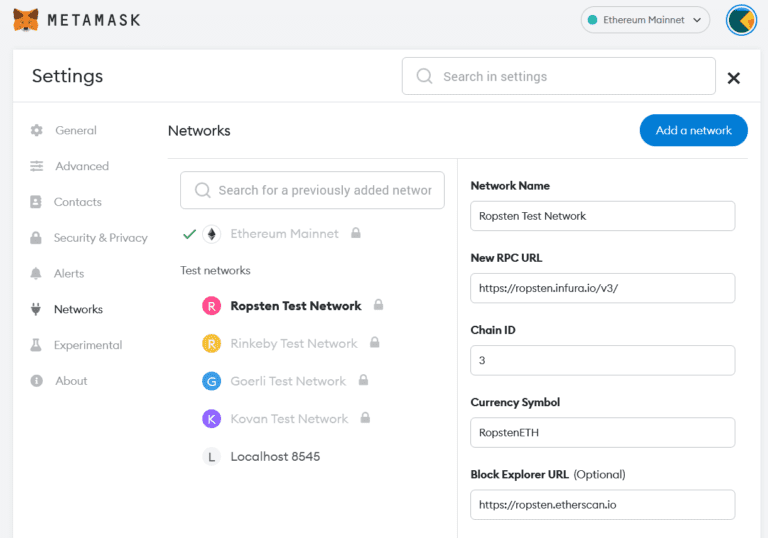 Everything you do on the Ethereum blockchain requires gas. It's like with road traffic – you need gas to drive your car. Follow this guide to learn what a gas fee is and how it works so you can spend less on minting your XEN tokens.